You can't go wrong with pretty bracelets!
Bracelets can be enjoyed in a completely different way than necklaces—after all, you can see them while you're wearing them!
A bracelet is one of the easiest accessories to wear. A little band of leather or beads can give an outfit that extra oomph, and it can help you share a bit of your personality without ever having to say a word.
There is evidence that people in ancient Egypt, Mesopotamia, and China wore bracelets, so it's a staple part of human history and culture.
Bracelets became more intricate and decorative after the Bronze Age, when jewelry was a symbol of status and wealth.
Bracelets were made of gold and silver, and adorned with stones and shells.
Charm bracelets with engraved charms and dangling lockets were incredibly popular In the 19th century, bracelet chains became stylish further down the line.
Chains and medallions decorated with ivory and coral; were the style back then.
Today, bracelets are created from a wide variety of materials and are typically embellished with gemstones, crystals and pearls.
They are designed to fit all lifestyles and genders. With so many beautiful bracelets to choose from, how do you find the right bracelet style for your personality and lifestyle?
-There are things to consider when you're shopping for the right bracelet, including the activities you'll be engaged in, where you're going, and what you'll be wearing.
It's a good idea to have a wide variety of bracelet styles in your jewelry wardrobe so you'll be ready for any occasion.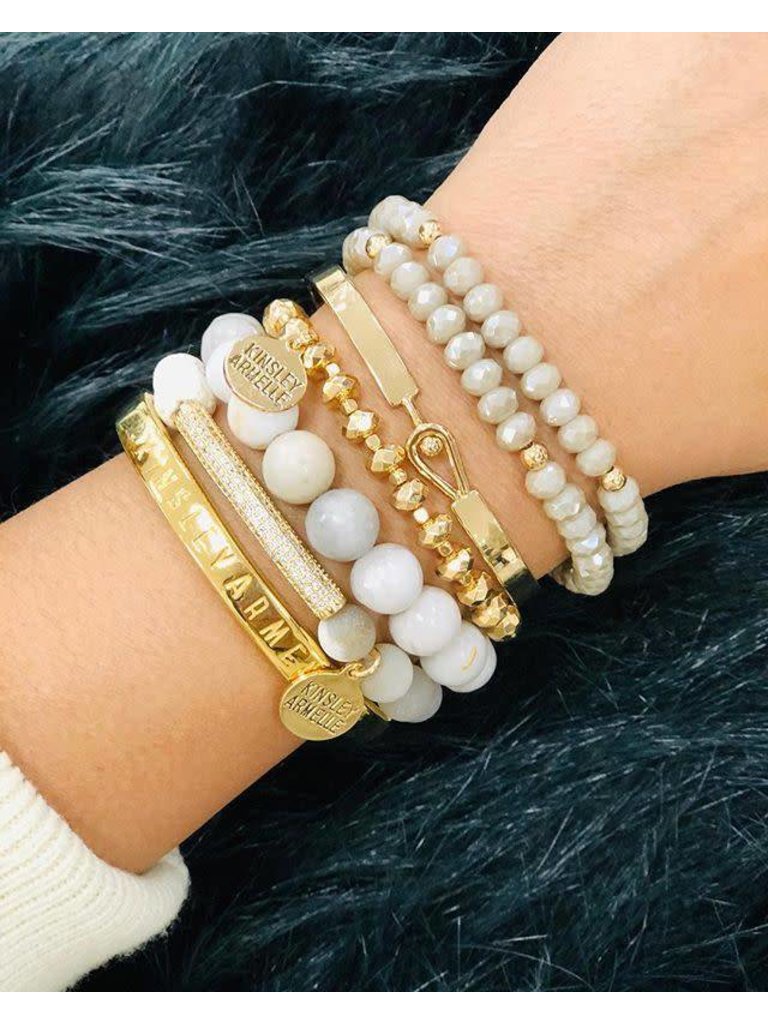 We'll help you find the perfect bracelet and provide some tips on how to wear them for years to come!
Bracelet Style Guide:
A bangle bracelet is circular in shape and inflexible.

Typically made in gold or another type of metal

Usually has a simple or engraved design.

Makes an elegant statement, they look great worn alone, or stacked with different bangles.

They can be hinged or slip-on style.

A slip-on bangle is large and usually round

Hinged bangles are more oval-shaped and fit the wrist more closely.

Slip-on bangles are commonly more casual and made from less-expensive materials.

Hinged bangles often have a safety clasp in addition to the main clasp.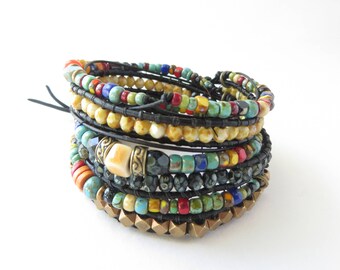 Beaded bracelets are stretchable, and arranged in a single or multi-row design.

They can also feature gemstones in a range of colors, and look great when layered on both arms. 
Chain-and-link bracelets are made by connecting links into a band. These are typically made out of metal such as gold or silver.

They are flexible and can range from very dainty chains to chunky styles.

 Chain-and-link bracelets are available in all types of precious metals, and are perfect for layering.
 Charm bracelets are link bracelets that have little trinkets or charms dangling from a chain or link. 

Each charm may represent different people, places, or sentimental objects.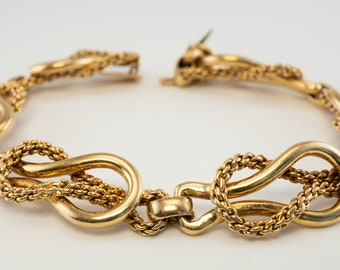 Vintage bracelets have a something about them that people love.
Vintage bracelets are special and one-of-a-kind accessory.
Tips for Wearing Your Favourite Bracelets
Make sure you fasten the clasp properly.

If you have difficulty fastening clasps (as many of us do!), have your jeweler replace the clasp with a magnetic one. It will be stronger and easier to use.

If you're keeping up with style, you might want to have multiple bracelets for layering this year; when layering bracelets, keep the scale similar to avoid tangling or overwhelming a delicate bracelet with a chunky, heavy one.

If the bracelet is delicate or very precious, don't layer it—let it stand on its own.

Don't be afraid to mix silver and gold, or other metals. Feel free to layer a gold bracelet with a silver one, or a bronze bracelet with a steel one.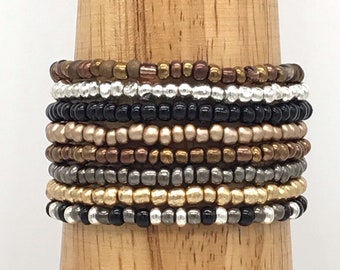 Remember, there are no hard and fast rules when it comes to wearing bracelets. And the more, the merrier!
And then there is the topic of how to choose the right bracelet for you;
-Effortlessness can be found by mastering a few bracelet basics:
Proportions and fit

Overall style

Knowing where you're going
PROPORTIONS & FIT
Your bracelet must be proportional to your size and fit correctly.
This means wearing larger bracelets for thicker wrists and smaller for thin wrists-
Additionally, the bracelet should be tight enough to comfortably fit your wrist.
A big clunky metal bracelet sliding back and forth on your arm gets old fast. Anything with significant weight should be fitted, while lighter bracelets can have a little more freedom.
How to Find the Right Fit
A good fitting bracelet has a bit of extra space between it and your wrist meaning You should be able to slide 1 or 2 fingers between the bracelet and your wrist.
OVERALL STYLE & LOOK
-The key question is "What is the look am I going for?"-
 Bracelets – and accessories in general – are used to personalize your overall look. Think about the messages you're trying to pass on with your style.
Remember effortlessness? That's what we're after.
A good tip is to go natural.
Natural materials like leather, wood, and stone wear well over time and get better with age. The color of these materials is also easier to wear and matches almost any outfit.
KNOW WHERE YOU'RE GOING
Remember: You can take bracelets off.
Not every bracelet will be suitable for all occasions.
For many formal events, we'd recommend going with a thin, discreet single bracelet in a dark color.
HOW TO WEAR A BRACELET
The simpler the better.
Dressing well comes down to balance.

You don't want to wear several bracelets all on one wrist and have the other completely bare. You also don't want to have them exactly the same.

Stand in front of a mirror and check yourself out. Remove a bracelet when in doubt. You can always wear it tomorrow.
SOLO: HOW TO WEAR ONE BRACELET
Start with 1 or 2 bracelets and put them on one wrist. You're done.

Wear your bracelet on the opposite hand if you wear a watch, or forget the watch and go with the bracelet.

Use a bracelet to tie your look together by picking a subtle color from your outfit.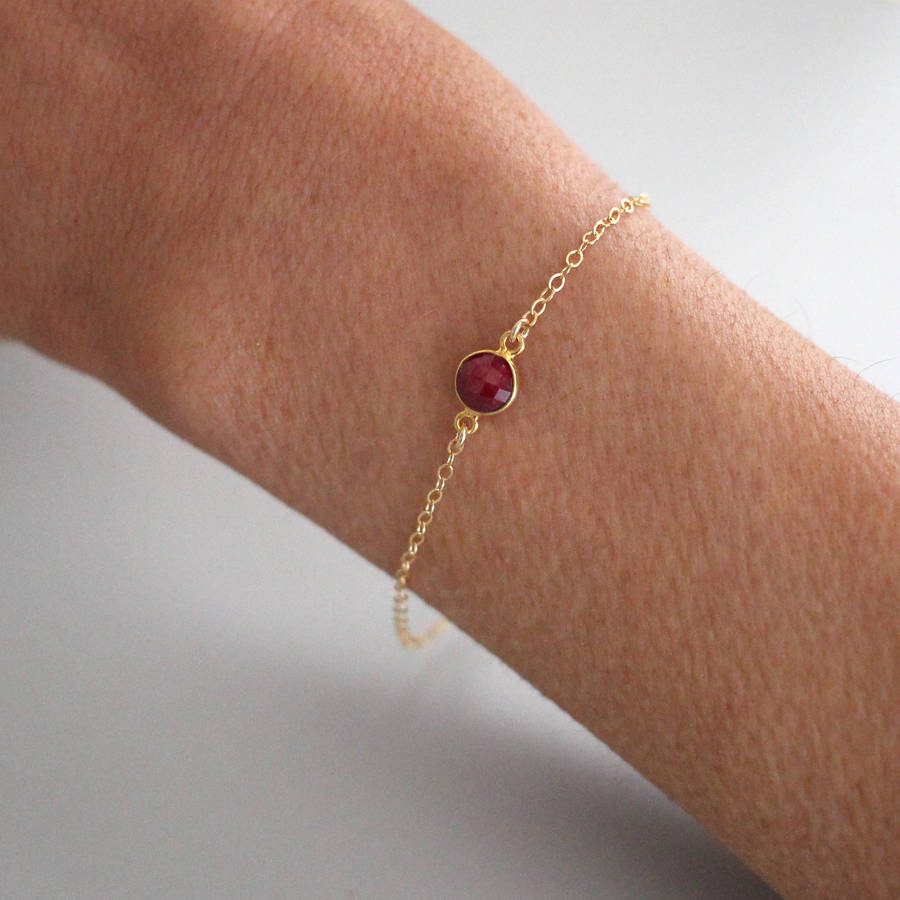 THE STACK: HOW TO WEAR MULTIPLE BRACELETS
Start by stacking 3 to 4 men's bracelets that share a common theme.

Don't wear all bracelets in the exact same color or metal.

The best stack is one made from a mix of color and materials.

Try 2 beaded bracelets with 1 natural-colored leather band.

Your wristwatch will count as a part of the stack equation.

Avoid color-overload by wearing 1 neutral bracelet for every 2 colorful ones.

Avoid stacking thick, metal bracelets.
A few styles to experiment with:
A mix of different style/size beads

Wearing tan leather and steel bracelets

Combining leather and beaded bracelets for a bohemian twist

Mixing different chain and ID bracelet styles together for a tough masculine vibe
Remember the importance of visual weight when styling with bracelets and don't be afraid to experiment.
Aug 28, 2019

Category:

News
Comments: 0